100 Years Together
Restored Lithuania's story told by its centenarians
In 2018, Lithuania celebrates the centenary of its restored independent state. Today it is a free and modern country with a unique history which has been and still is created daily by millions of its fellow citizens. Some of them have been together for as much as a hundred years.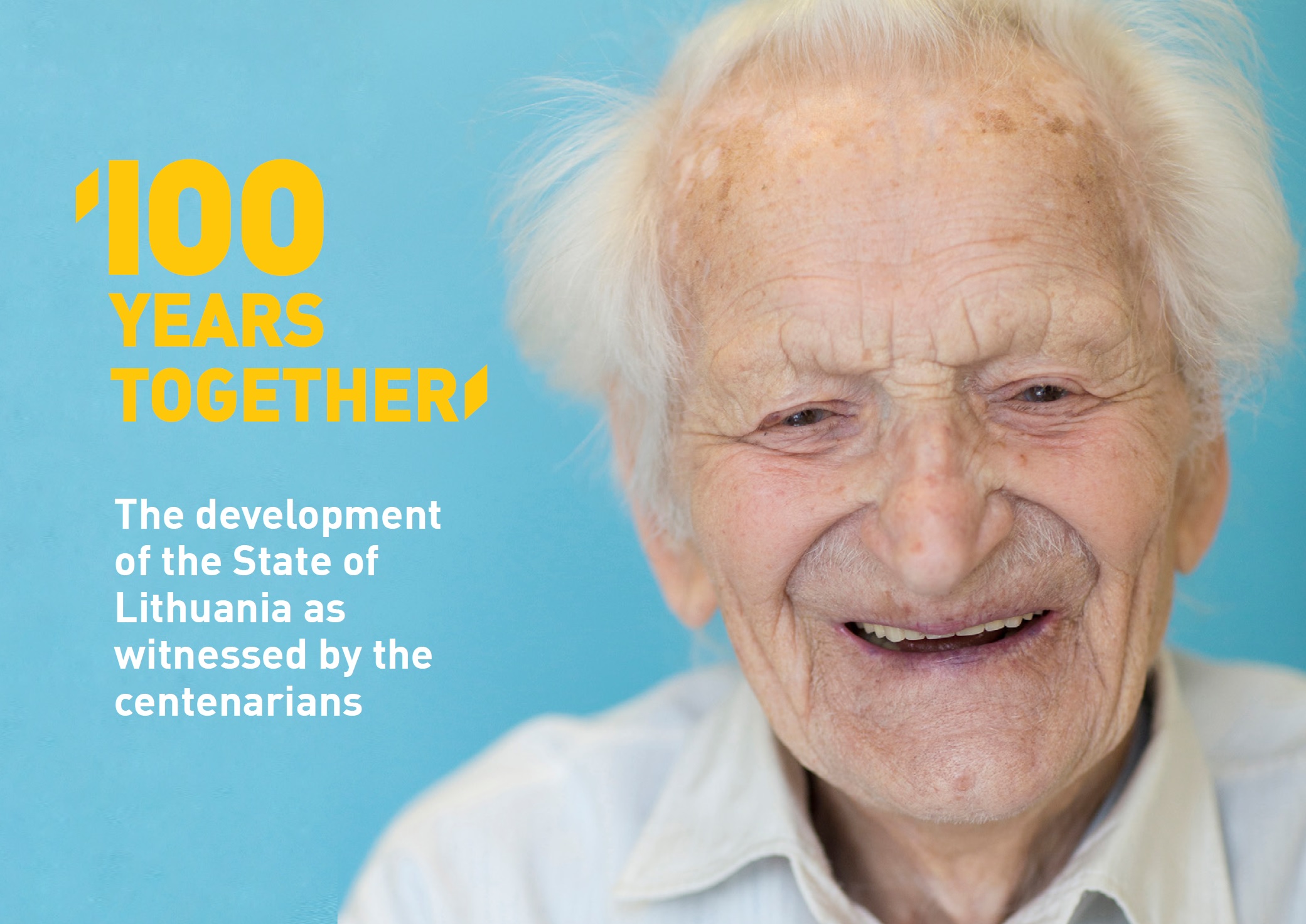 "100 Years Together" is a project of artistic visualizations that shares the memoirs, experiences and life stories of the contemporaries of the Republic of Lithuania and their families through photographs and documentary film. The authentic stories of the centenarians reveal how major historical events of the country have affected the lives of its people and how we, the people of Lithuania, have changed together with the country in the course of the last hundred years.
We aim to artistically highlight the most remarkable episodes in the centenarians' lives and reveal the modern face of old age people through their unique individual stories. A film and a photo album "100 Years Together" perpetuate the memory of our heroes born 1918 and earlier, who are the direct eyewitnesses of the restoration of the Independence of Lithuania, reveal the experience of people by various professions, nationalities, social and cultural layers.
A photo album "100 metų kartu" might be bought at:
100metukartu.lt | knygos.lt | patogupirkti.lt | sofoklis.lt | vaga.lt
Documentary "100 Years Together" has won audience award in Vilnius International Film Festival 2018. A film might be rent at:
The project celebrates the centennial of the restoration of the Independence of Lithuania and encourages its citizens to take pride in their country.
Download the presentation of the project
Creative team (presented in Lithuanian)
Want to learn more, to join or to sponsor the project? Drop us a note 100metukartu@100metukartu.lt and follow us on facebook.