Due diligence
There are more than 11 000 hedge funds in the world managing USD 3bn of assets. It takes 2 weeks for an initial due diligence review for one of them. That is 22 000 weeks or 423 years just to review all of them (source: 2014 Deutsche Bank Alternative Investment Survey).
How about spending all this time on your client relationships and service excellence while we take care of your alternative investments due diligence and selection?
The hedge fund due diligence and selection is our bread and butter. Any hedge fund goes through the in-house developed due diligence process consisting of three phases aiming to cover both investment and operational sides before we are confident, comfortable and prepared to invest or promote it.
Download our hedge fund due diligence process summary.

The quality we look for manager selection: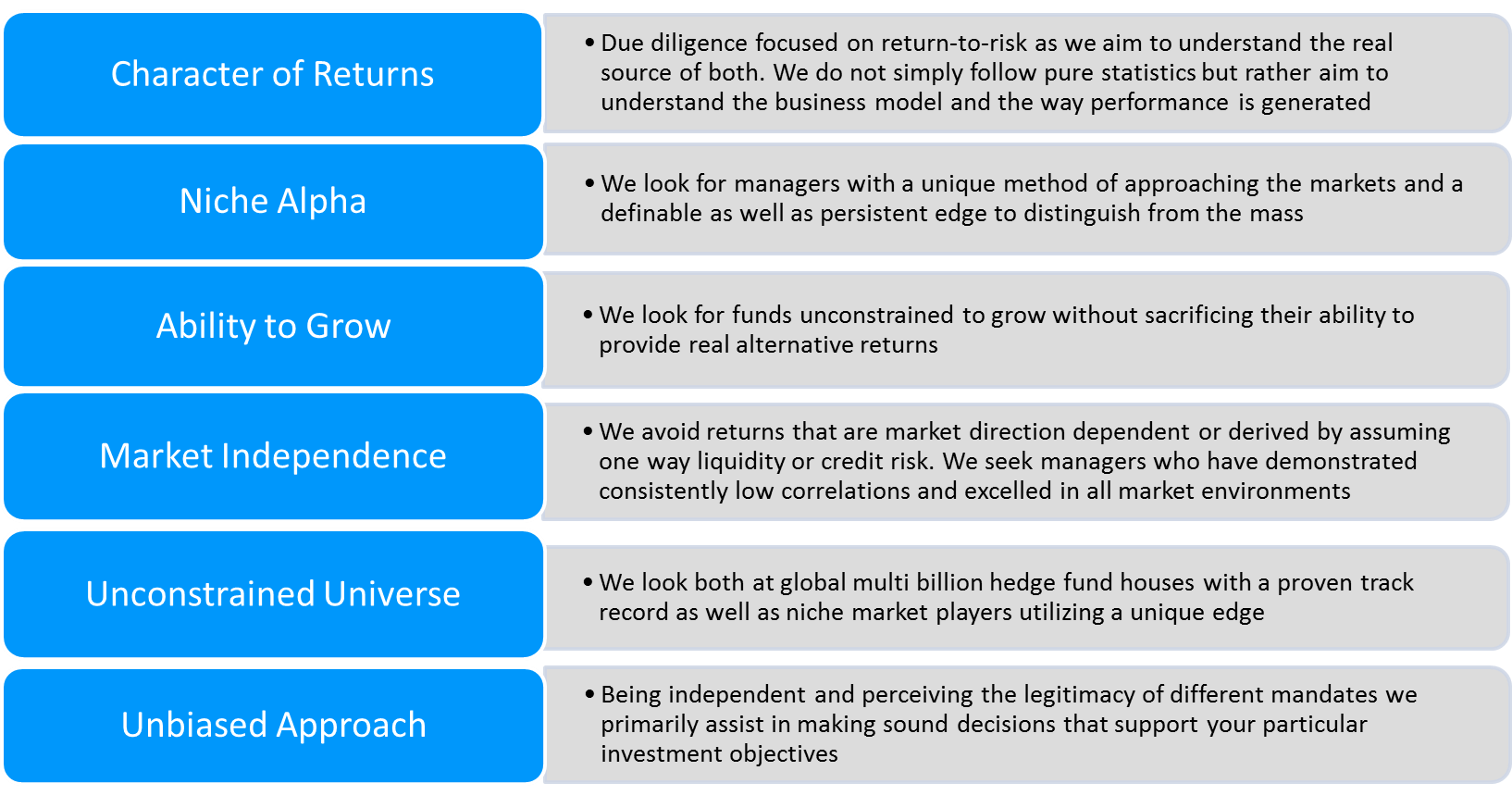 Get in touch to learn more about our hedge fund due diligence and selection methodology and to discuss how we can help you.