Value of alternative investments
Allocating part of your investment portfolio to alternative investments you may significantly enhance your performance by increasing the return and decreasing the volatility or the risk. Here is an example how a fund from our selected alternatives list enhances a portfolio of traditional assets: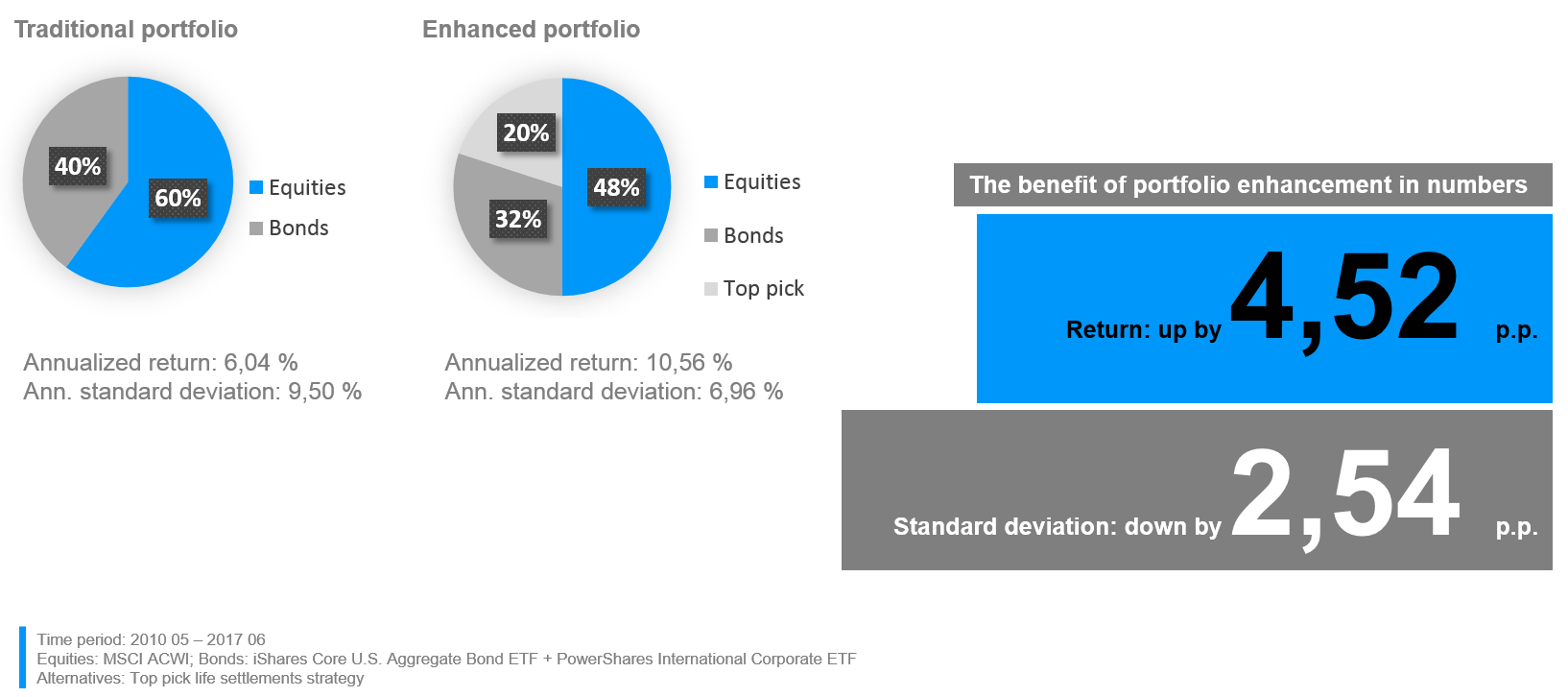 Sources of portfolio enhancement:
> Alternative investments exhibit lower correlation to traditional markets, providing the real diversification and downside protection (when needed the most);
> Due to broad strategy and underlying selection alternative investments experience lower volatility, ensuring capital preservation (and higher return potential);
> Alternative investments allow access to unique exposures, niche strategies and tailor made solutions.

Get in touch to find out more about the value hedge funds add to a traditional portfolio and its enhancement potential.